ATCO Balmoral 17SE Petrol Lawnmower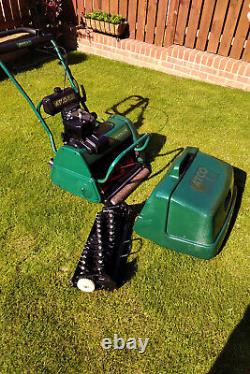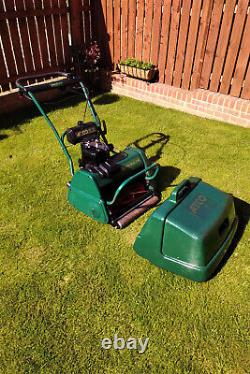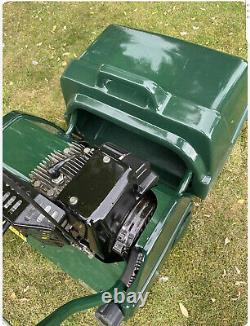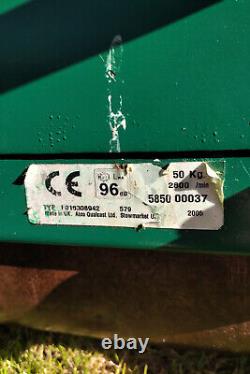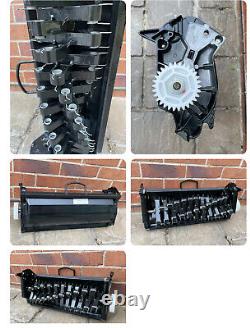 ATCO Balmoral 17SE Petrol Lawnmower. This is a professional lawnmower for aperfect grass finish with stripes, it weighs 50kg, the weight presses the rearroller into the floor which makes the stripes and the steel rollers on thefront bar also do the same. 17 Cut, different cuttingsetting see spec below, it also has a scarifying setting. Which comes as partof the lawnmower as shown in images. This lawnmower does have an electric start, but the battery won't charge.
On the other hand, this lawnmowerstarts first pull every time, so a battery isn't necessary in my opinion. This lawnmower has the QX system so the cassette canbe changed very easily to accept a Scarifier or a 10-blade cassette whichcreates a finer finish on your lawn. Very good condition for its age (2005), there aresome scuffs on the plastics which is normal due to usage etc.
Apart from thecylinder being painted the rest of the lawnmower is original paint. The photosdon't do it justice. It's self-propelled and has different speed settings, this can be controlled on the handlebars, you can push this manually also. 2.15 (3.5 HP). Any questions, drop me a message.

---