FUXTEC petrol lawnmower 51cm cutting 170cc 60L grass collector FX-RM5170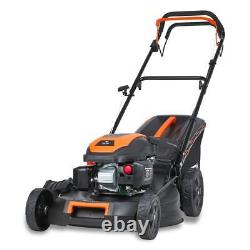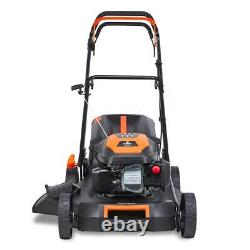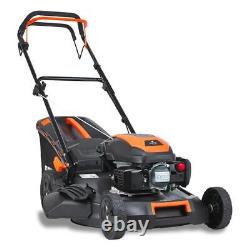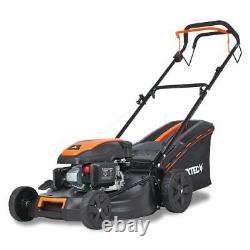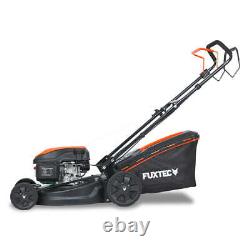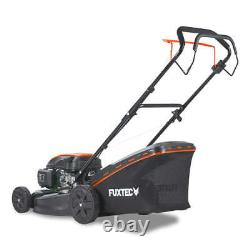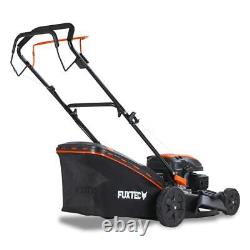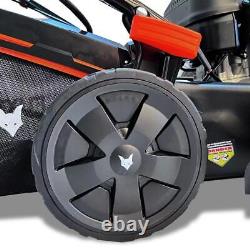 FUXTEC petrol lawnmower - 51cm cutting - 170cc - 60L grass collector - FX-RM5170. The powerful 4-stroke with 170ccm - is even more economical and lighter. The most economical 51cm mower in the FUXTEC family - with rear-wheel drive and the practical EasyClean function. 7-level cutting height adjustment from 25 to 75 mm.
Robust sheet steel housing with side discharge. Wheel drive for more accessible work on lawn and grass without pushing.
Easy-to-remove grass collector holds a full 60 litres. High-quality ground mulching blades made of special steel. Ball bearing Big Wheel wheels 230 mm at the rear and 180 mm at the front - the Big Wheel wheels in combination with the engine of the petrol lawnmower make work in the garden easier - the result is grass and lawn like in a showpiece garden.
EasyClean system has been designed for cleaning the inner housing (cutting unit). You can use the EasyClean connection for this. Simply connect a water hose to the connection on the top of the housing and slowly turn on the water while the cutting unit is running. The rotation of the cutting unit distributes the water evenly in the inner housing and can thus rinse away dirt residues.
4in1 - mowing, mulching, collecting and side discharge. The petrol lawnmower model FX-RM5170 is self-propelled for more accessible work in the garden without much effort. A built-in spring system allows the cutting height to be conveniently adjusted in 7 levels from 25 to 75 millimetres. The collector bag holds 60 litres and can be conveniently removed.
Mulching is a unique technique by which the blades of grass are highly shredded in several steps and fall between the lawn. Usually, when mowing the lawn, the cut grass is collected in a collection basket or bag and must then be disposed of. If, on the other hand, you use our lawn mower with a mulching function, the grass cuttings are shredded. These so-called mulch cuttings are spread over the lawn area, and thus nutrients are added to the soil again because earthworms transport the mulch into deeper soil layers. The mulch is also helpful in hot weather as it keeps the roots of the grass cool, and when it rains, it prevents the soil from silting up.
Another advantage is that the very short cuttings fall to the ground past the stalk that has been left standing, which means that the lawn does not dry out and weeds are relatively safely smothered. In this way, the mulch reduces the growth of weeds. And mulch rots much more quickly than the long-stemmed pure clippings, which must be disposed of because they hardly rot. Of course, the grass clippings can be collected directly with the collection bag by simply attaching the bag and removing the side discharge.
We deliver packages by parcel service or forwarding agency!

---