Hyundai Grade A HYSW1000 Self Propelled Petrol Yard Sweeper Powerbrush 173cc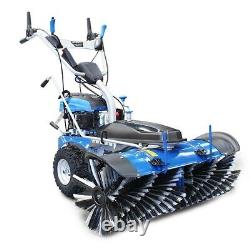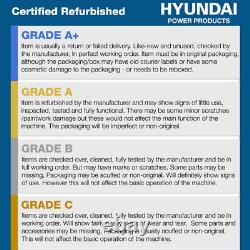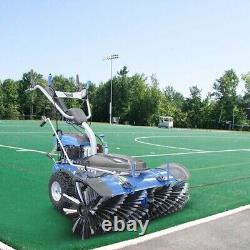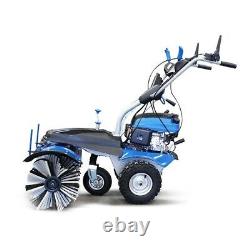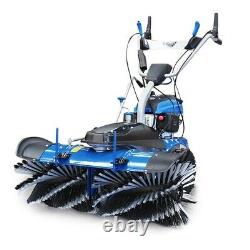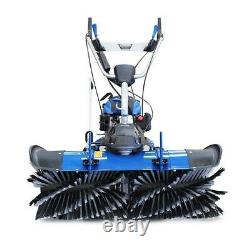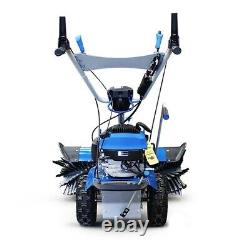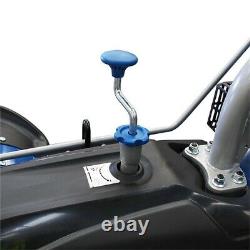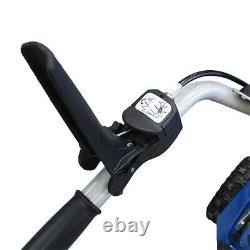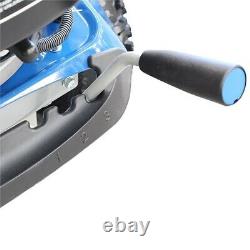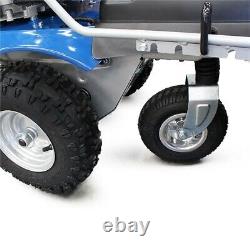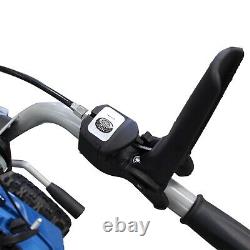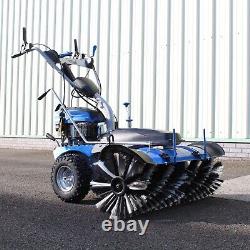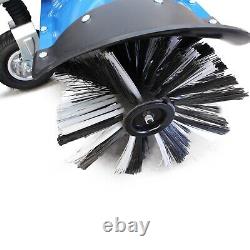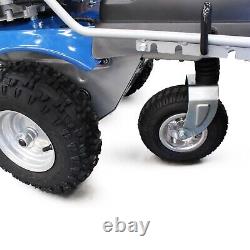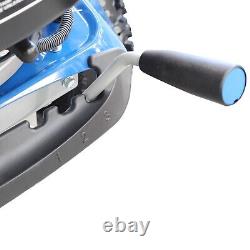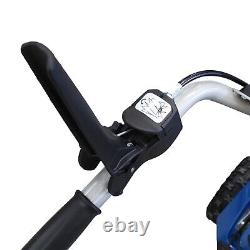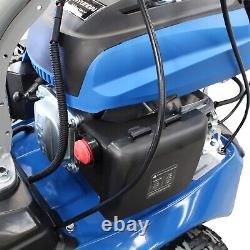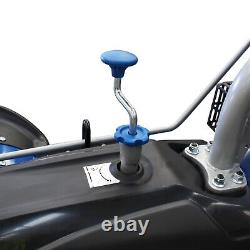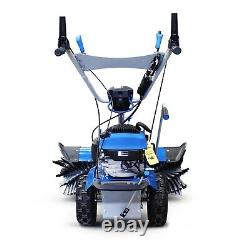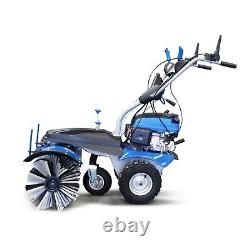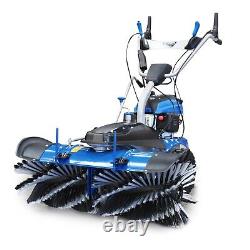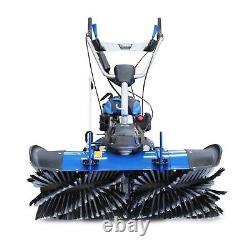 There may be some minor cosmetic imperfections in the form of scratches/paintwork damage but these would not affect the main function of the machine. The packaging will be imperfect or non-original. 1m working width with straight, left or right handed brush angles. Ideal for efficiently clearing paths, car parks, yards, forecourts, driveways and parks of debris, leaves, litter and snow. Push button electric start and recoil pull start. Reliable Hyundai 173cc 5.5hp 4-stroke petrol engine. Brush and handle height adjuster and fingertip control for ease of use. The Hyundai HYSW1000 is a versatile petrol-powered sweeper from Hyundai for use in all seasons.
The 1-meter working width is ideal for quickly and effortlessly clearing pathways, driveways, forecourts, artificial grass, farmyards, parks, lawns, leisure centres, car parks, factories, agricultural settings and any other open space of leaves, manure, litter and debris, resulting in a floor cleaning machine that can be used all year round. The HYSW1000 yard sweeper is robust yet easy to manoeuvre in difficult conditions providing an excellent sweeping performance. Light snowfalls can be easily swept away with the sweeper alone. Powered by the Hyundai IC175VE 173cc 4-stroke petrol engine, the sweeper benefits from an electric push-button start and has a recoil start as backup. The road sweeper gearbox has 3 forward speeds and one reverse and all the main controls are within easy reach of the height-adjustable handlebars to enable safe and comfortable operation.
Travel speed is from 0.7m/sec to 1.2m/sec. The power brush speed can be easily adjusted to a suitable working speed to suit the conditions and minimise dust and the brush height can be changed to allow you to adapt the sweeper for different types of surface.
The brush angle can be set to one of 5 preset angles, either straight ahead, 22.5 degrees left or 22.5 degrees right, giving you a multitude of working options. Large pneumatic tyres give ease of manoeuvrability, even in tight spaces and will cope with all types of terrain, including snow. The HYSW1000 road sweeper gives off only a low level of noise, making it much more enjoyable to use when working outside. Right Handle 7.127 Left Handle 5.577 K = 1.5m/s2. Fully Assembled Dimensions H x W x L.
1230 x 1000 x 1420 mm. Push button Electric start & recoil pull start.
3 forward and 1 reverse. 0.7 to 1.2m/s.
Adjustable 22.5 degrees left, straight and 22.5 degrees right.

---