Mountfield SP45 Self Propelled Lawnmower 18 Cut With Mulching Option NEW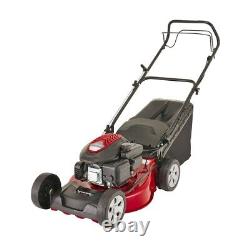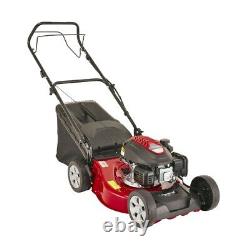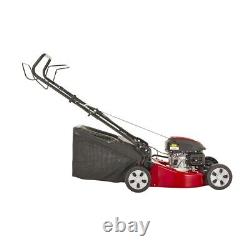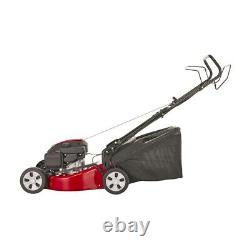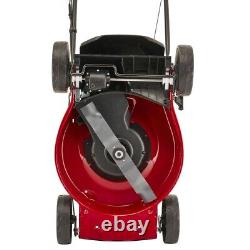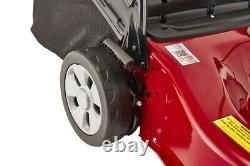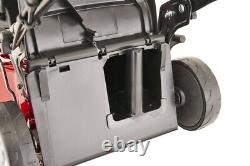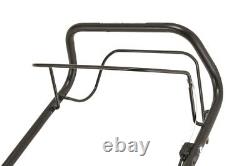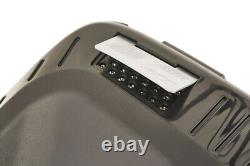 Mountfield SP45 Self Propelled Lawnmower 18 Cut With Mulching Option - NEW. The new Mountfield SP45 is a top quality, self-propelled petrol driven 3-in-1 lawn mower.
This exciting model is brand new for 2021 and thanks to Mountfield's outstanding designs it offers the hard working gardener something extra special for an amazingly reasonable price tag. Aimed at lawns of around 800m2 it has been designed to work hard for you, for many years to come. Amongst a wealth of top features, this new model has an upgraded engine, larger grass collector and fuel tank and extra cutting heights. This robust and well built Mountfield SP45 is ideal for use in a medium-sized garden and is self-propelled which means you won't need to push, giving you an easy and fuss-free way to get your grass mowed and looking its very best. The self-propelled transmission means that even on slopes and rougher ground mowing the lawn is quick, easy and trouble-free. Featuring a sturdy and durable steel deck with anti-scalp plate and a powerful Mountfield branded ST120 OHV 123cc engine this lawn mower has been designed to work hard for you and will give you excellent results. Thanks to Mountfield's unique designs, the SP45 will also give you many years of trouble free service.
The generously sized 0.9 litre fuel tank is easy to fill and won't need topping up very often, leaving you free to mow the lawn without any interruptions. The top feature of the Mountfield SP45 is its incredible versatility; the unique 3-in-1 system allows you to select between collecting, rear discharging or mulching. This allows you to cut your lawn whatever condition it is in and still maintain an accurate and uniformed finish.
The collection bag is substantial at 60 litres and will ensure you don't waste valuable time, as the amount of trips to empty the bag will be kept to an absolute minimum. A hard top on the collector stops pollen particles and dust flying into your face as you work, and this is absolutely essential for your comfort in drier conditions. If your grass is longer or you are in a hurry then you can choose to rear discharge the cuttings. They will be left in neat lines on your lawn where they will wilt naturally rather than being left to rot on your compost heap, you won't need to worry about emptying the bag, just mow the lawn and you're done. The Mountfield SP45 has a generous cutting width of 45cm which means you can get your lawn cut quickly and efficiently with as few passes as possible.
The lawn mower is easy to manoeuvre and allows you to cut close to borders and flower beds, leaving you with a nice neat finish. With 5 cutting height positions that range from a super low 22mm right up to a very generous 65mm, you can be assured that your lawn mower can easily adapt to suit the conditions of your garden. Mountfield takes your safety very seriously and that is why the ergonomic handlebars feature operator presence control. This means that if your hands leave the handlebars during use for any reason, the engine cuts out and the blades stop.
This reduces the risk of injury or accident and also gives you peace of mind if there are children in the vicinity as the lawn mower cannot be left to "idle". Therefore when you are not using the lawn mower it can't be a danger to anyone. The handlebars also fold down to save you space in your shed or outbuilding.

---