Webb Petrol Rear Roller Self Propelled 43cm (17?) Lawn Mower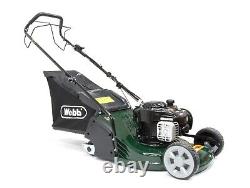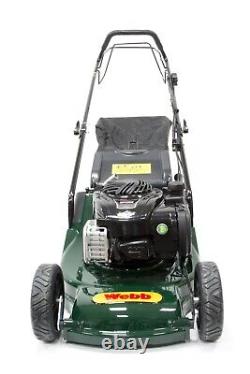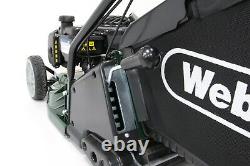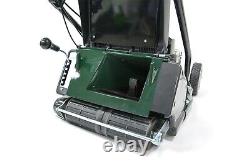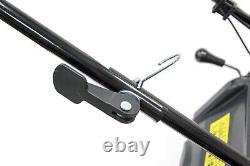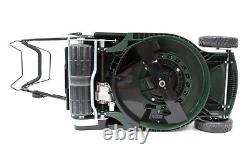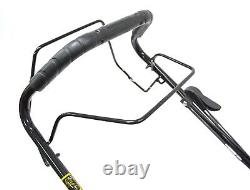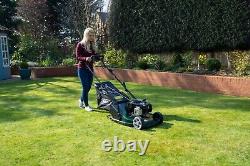 Experience the very best in British design and lay-down a traditional striped finish with the impressive Webb WERR17SP'Supreme' Petrol Rear-Roller Lawnmower! Self Propelled Petrol Rear Roller Lawn Mower for Small to Medium Lawns. Experience the ultimate in lawn care with the Webb WERR17SP'Supreme' Petrol Rear-Roller Lawnmower. This well-engineered machine, crafted around a durable ABS cutter deck, is designed for those who appreciate a classic striped finish and exceptional build quality. With its rear-mounted roller, it effortlessly creates those sought-after stripes on your lawn.
Powered by a high-performance Briggs & Stratton engine, this lawnmower guarantees superior performance and unwavering reliability. It offers versatile mowing options, including mulching, rear discharge, and collection, making it ideal for tackling the ever-changing British weather conditions. With a generous 43cm width-of-cut and a 60-litre catcher, the self-propelled Webb WERR17SP is perfectly suited for medium- to large-scale domestic use. It combines efficiency and functionality to deliver outstanding results.
Choose Webb, a leading UK brand trusted by gardeners nationwide, and elevate your lawn care to a whole new level of excellence. ROBUST SELF-PROPELLED MOWER WITH ROLLER TO MAKE STRIPES FOR MEDIUM TO LARGE LAWNS. Creating a striped finish 43cm wide, this manoeuvrable mower with a split rear roller and strong ABS deck has a tough metal blade to cope with rough or smooth lawns. The 500E Series engine in this lawnmower gives a dependable performance, lower noise levels, less vibration, fewer emissions and reduced fuel costs. 6 CUTTING HEIGHTS AND 3 WAYS TO DISPOSE OF CLIPPINGS.
Simply raise the single lever to lower the blade for cutting lengths of grass from 23mm to 77mm. Cuttings can be collected, rear discharged or mulched into fine pieces or simply ejected onto the grass. LARGE BAG NEEDS EMPTYING LESS OFTEN. Mesh design makes for better airflow so the huge 60-litre bag fills up completely before it needs emptying, which means you have fewer trips to the compost heap and finish your mowing in less time.
GENUINE PRODUCT FROM AN ESTABLISHED BRITISH BRAND. Webb has a long-standing reputation for superior quality products that are simple to use and easy to maintain, and it has a large UK-based customer service team ready to help with any aftercare issues.
160 × 48 × 48 cm. Briggs & Stratton 500E Series® Engine.
1 Years as New other (T&C's Apply).

---